Professor

Piotr Pawluć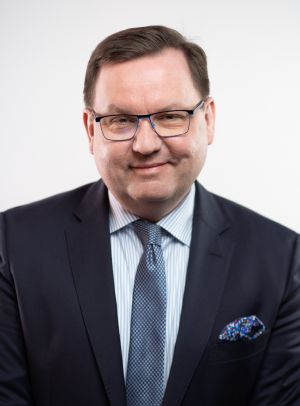 Career:
2000 - Mgr
2004 - Dr
2012 - Dr hab.
2021 - Prof.
Functions:
Director of Doctoral School of Exact Sciences
chemia metaloorganiczna
synteza i reaktywność związków krzemoorganicznych w reakcjach katalizowanych kompleksami metali przejściowych
zastosowania związków metaloorganicznych w stereoselektywnej syntezie organicznej
katalityczne reakcje sprzęgania wiązań C-C
Grzegorz Hreczycho, Krzysztof Kuciński, Piotr Pawluć, Bogdan Marciniec, "Catalytic synthesis of linear oligosiloxanes and germasiloxanes mediated by scandium trifluoromethane-sulfonate", Organometallics, 2013, 32, 5001-5004
Piotr Pawluć, Justyna Szudkowska, Grzegorz Hreczycho, Bogdan Marciniec, "One-Pot Synthesis of (E)-Styryl Ketones from Styrenes", J. Org. Chem. 2011, 76, 6438–6441.
Piotr Pawluć, Adrian Franczyk, Jędrzej Walkowiak, Grzegorz Hreczycho, Maciej Kubicki, Bogdan Marciniec, "(E)-9-(2-Iodovinyl)-9H-carbazole: A New Coupling Reagent for the Synthesis of π-Conjugated Carbazoles", Org. Lett. 2011, 13, 1976–1979.
Pawluć Piotr; Hreczycho, Grzegorz; Szudkowska, Justyna; Kubicki, Maciej; Marciniec Bogdan; "New One-Pot Synthesis of (E)-β-Aryl Vinyl Halides from Styrenes", Org. Lett., 2009, 11, 3390-3393.
Marciniec Bogdan, Maciejewski Hieronim, Pietraszuk Cezary, Pawluć Piotr, "Hydrosilylation – A Comprehensive Review on Recent Advances", (B. Marciniec, Ed.) Springer, 2009, 1-409.